Sea Girt Conservancy hosts outing at Edgemere Park
Sea Girt Conservancy hosts outing at Edgemere Park
Date Posted
November 5, 2020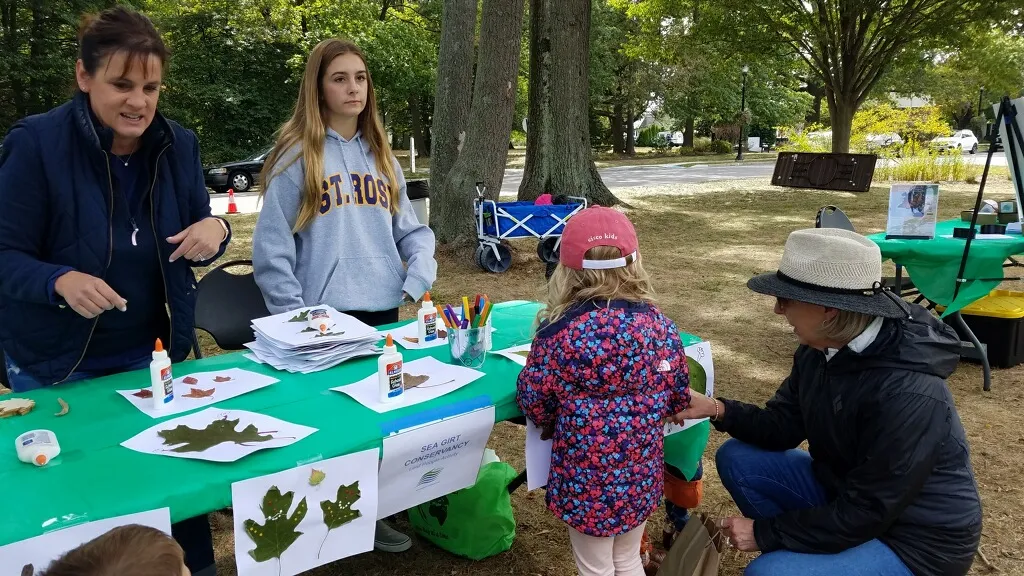 …
The Sea Girt Conservancy brought the community together for a fun afternoon of fall activities at Edgemere Park on Saturday, October 24.
The event featured pony rides, a petting zoo, and pumpkin painting as well as small group informational sessions from the American Littoral Society, according to Mike Meixell, vice chair of the Sea Girt Conservancy.
"I think the attendance was great, people enjoyed it, and we had good feedback. We hope to do something like it again next year, Mr. Meixsell said.
Mr. Meixsell said the goal of the event was to bring attention to the Conservancy and what the group hopes to accomplish in Edgemere Park, while also offering a fun outing for the community.
Two habitat technicians from the American Littoral Society also attended the event and hosted informational discussions about the possibility of an outdoor classroom in the park as well as the Wreck Pond Watershed Project.
In regard to an outdoor classroom at the park, Mr. Meixsell said it would be a great space for teachers at the elementary school or groups like the American Litoral Society to give discussions about the habitat and environment, invasive species, and natural plants and other subjects.
The Wreck Pond watershed project, he added, has been an ongoing project for about 5 or 6 years with the U.S. Fish and Wildlife Service and the American Littoral Society.
"We'd like to think it's a complimentary project to the overall watershed enhancement," Mr. Meixsell said of the Conservancy's Edgemere Park project.
He added that the Littoral Society has been an asset to the group in providing advice and assistance.
"They seem pretty excited about our effort to improve and preserve Edgemere Park, which hasn't had a lot of attention for quite some time," he said.
Members of the Conservancy presented their plans for the park at the September 9 mayor and council meeting, which included the installation of a fence, preservation of trees, and clearing of invasive species.
Other posts that might interest you